WHY HURRY NEEDS THE NAME? Casual people inside ...
Sold: 1
Refunds: 0
Uploaded:
28.06.2017
Content: URAGAN text pdf epub.rar
(2527,61 kB)
Description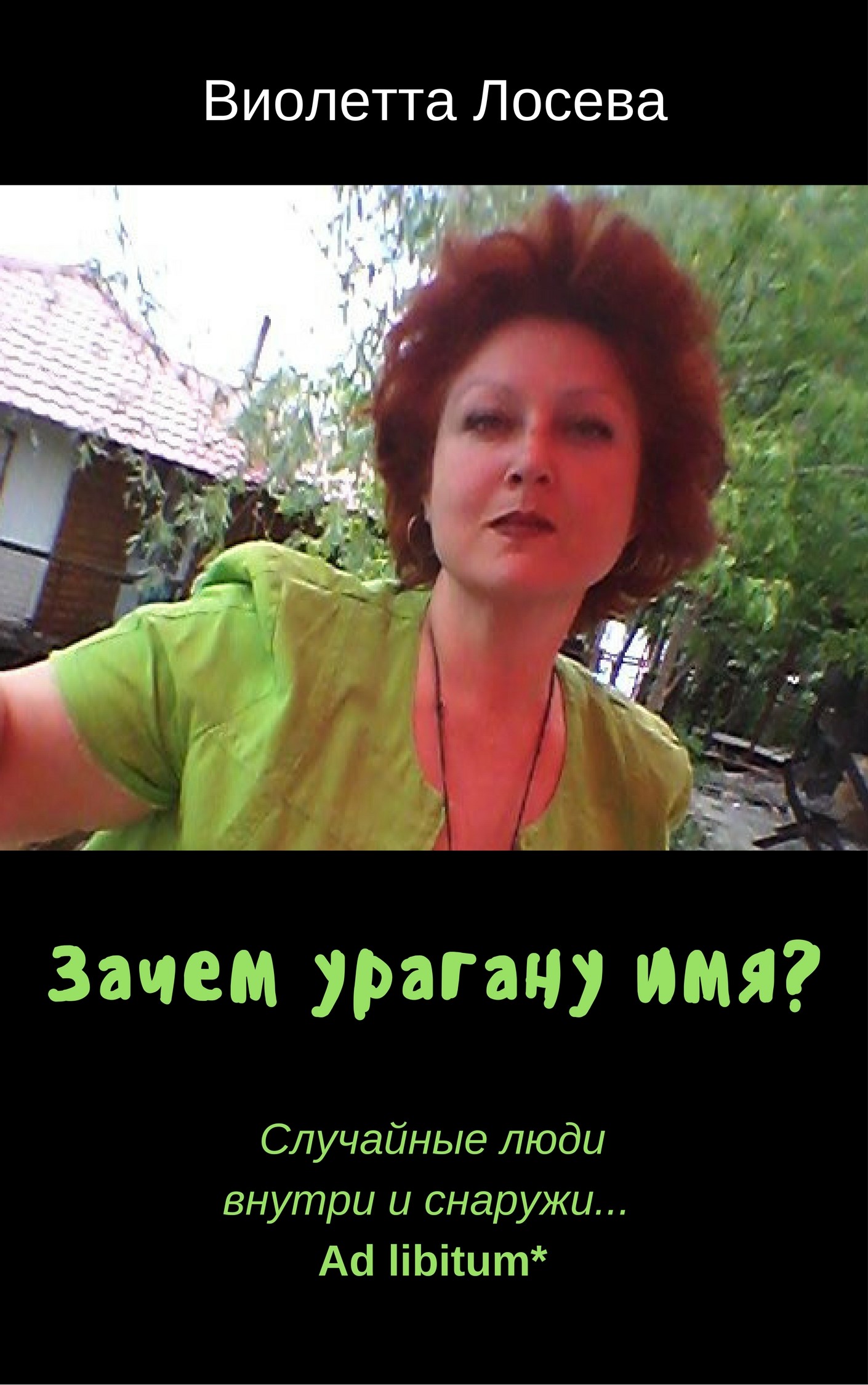 The characters of this book are not only people who write about their experiences and their stories - Emilia, Polina, Julia, magician, macho, Olga ...
The main events take place in the Academy of Feelings and Feelings. Such an Academy, I know, is exactly somewhere. Within its walls live the Little Joys and Grievances, Magic Tablets and Deep Motivation, Hugs and Common Sense, Easy Sympathy and Tact ....
They talk among themselves, defend their opinion, argue, create temporary alliances and decide which of them is more important.
It is impossible to restore order in this Academy.
Sensations are in the air. They can not be touched. They can only be felt.
This is a hurricane. Element, from which it is impossible to cope. A phenomenon that is very difficult to explain. Storm, calm or light ripples ... everyone inside.
That´s why it happens in life: you are sad, and suddenly you feel the feeling of Summer.
Or vice versa: you have fun, and suddenly comes Easy Sadness.
This means that the "staff" of the Academy "started to work." And you start to delve into yourself ...
It is very difficult to describe your feelings and, especially, feelings. But the human characters in this book received just such an assignment from the Academy.
How did it all start and what happened in the end?


Additional information
Read the fragment:

Chapter 1

About how the Magic Tablet started a dispute in the Academy of sensations
The minutes of the meeting were, as usual, conducted by the Little Joys.

There were a lot of them, and they always argued about which of them is more important. Just like Little Surprises, they were forced to work in a team, because they were hard to notice singly.

Sometimes it happened that one Little Joy fought off colleagues, and then there was a risk that she would pass from the category of small joys into the category of Normal Life (ordinary events) and cease to be joy.

Even small.

Although…

In the Department of Normal Life, too, everything was not going smoothly. Employees of the department constantly argued about the norms, and were right: what for some was a normal life, for others - "boredom and grayness", and for the third - "unattainable luxury". In addition, the division of "Life´s Little things" constantly interfered with its initiatives.

And everything had to be taken into account, systematized, monitored, moderated, analyzed, draw conclusions and make recommendations.

In a word, the work in the Academy of Sensations was simply a big deal.

In the meeting room, as always, there was turmoil.

Euphoria and Fantasia whispered to each other, not listening to the others.

"Excuse me, Marquise, do you happen to know who splashes these droplets of happiness that hang on every tree in the courtyard of the Academy?" Who decides on which branch they should stay. And (most importantly!) On whom and in what cases, should they fall? I´m not talking about how much happiness should fall on every resident.

- It seems to me that the time has come, finally, to put things in order on this issue. Definitely, we lack logic and system. And if we are already talking about this - euphoria and fantasy, and we are always accused of the lack of order, considering that this is not peculiar to us, then ... Probably, the time has indeed come.

"You are amazing creatures," said the sad Fairy, who answered at the Academy for those nuances that overshadowed happiness. There is nothing to be done, for this, too, someone had to answer!

"Unpopular measures," as they said outside the Academy.

***

In the department, the Magic Tablet was called to answer, which, at first glance, was really distinguished by frivolity and superficiality, but if we looked more closely, we had to admit: at all times some people were looking for it, while others - the demand always gave birth to a proposal - they offered ...

But what was happening now, no longer climbed into any framework.

- Please, please explain - the head of the Women´s Happiness department tried to speak politely, - How can you explain your unusual popularity in our time? What tools do you use? What is the result of your work? As I see, you do not make much effort to be in demand. How do you explain this?

The magic tablet behaved quite lightly. Going to the podium, defiantly shook her hips, clapped her eyelashes, waved a pen with manicure Hormones of Happiness, who welcomed her exit with enthusiastic "ahami" and "ohmi" ... Knew she was damn attractive and guessed about her invulnerability.

The head of the Women´s Happiness department firmly held on to her chair. Being in this position for many years, he was well aware that the subject of his work was so unstable and unpredictable that the department could close at any time.

Many believed that there was "nothing to work on at all." And the chief of the department, being a man elderly and serious, was stuck in the position "would be nice next door," and that´s why he was sometimes the object of ridicule for every kind of hetter, like the Magic Tablet.

At the same time, he, like no one else, understood that times are changing and he, the department chief, needs to be aware of everything that is happening around. That´s why he was ready to listen to the Magic tablet ("maybe I´ll get someth
In order to counter copyright infringement and property rights, we ask you to immediately inform us at support@plati.market the fact of such violations and to provide us with reliable information confirming your copyrights or rights of ownership. Email must contain your contact information (name, phone number, etc.)